10 eating places in downtown Greensboro and 20 retailers exit to eat on Fridays and Saturdays
Dominique Pardella and Corrin Dennis enjoy Mystic Ginger's dinner during The Streatery, an outdoor event on Fourth Street in Winston-Salem on July 25th.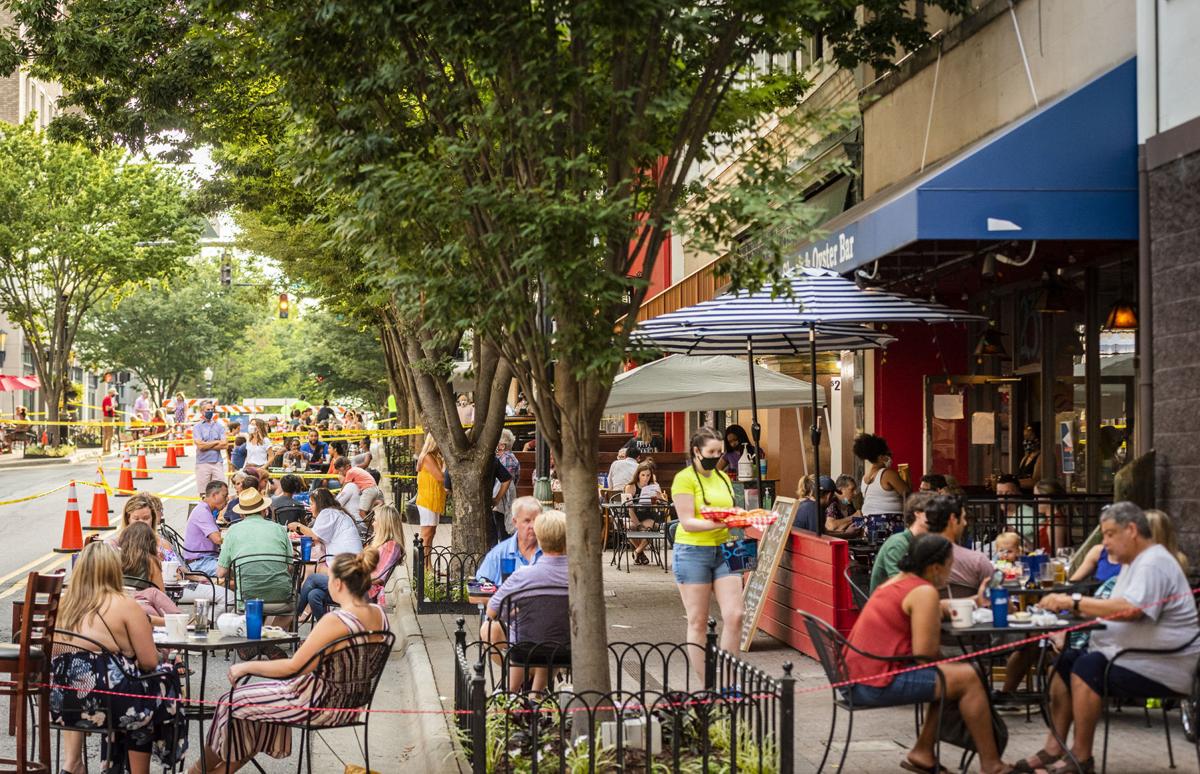 Guests will dine at a variety of restaurants on Fourth Street during The Streatery, an outdoor event on Fourth Street on Saturday, July 25, 2020 in Winston-Salem, NC
GREENSBORO – Part of downtown Elm Street will be closed for two nights to become a pedestrian-friendly mall with restaurants and outdoor shopping.
Open Streets is offered Friday night and Saturday by Downtown Greensboro Inc., a not-for-profit attorney for downtown corporations, in partnership with Creative Greensboro and the city.
"Our restaurants and retailers are in pure survival mode. We have to do everything we can to work with them and find a safe way to be open, "said Zack Matheny, President of DGI.
Elm Street between Market Street and Lewis Street will be closed to traffic from 6pm to 9pm today and from 12pm to 9pm on Saturday.
During this time, at least 10 restaurants, including Lao and Grey's Tavern, will be served al fresco, and nearly 20 retailers like Thousands Prints and Just Be will be doing street sales.
"We've had a long chat (with the city) about the customer experience if we closed Elm Street so people could walk around," Matheny said.
Greensboro is following a trend from other cities. The test run of The Streatery by Downtown Winston-Salem Partnership on July 25 was so successful that DWSP is planning more this month.
Matheny said the Greensboro event is not an art event and therefore not a festival. Outdoor mass gatherings of 25 or more people are banned by the governor's order to contain the spread of the coronavirus. This restriction is part of the second phase of the reopening. The second phase was supposed to end today, but has now been extended to September 11th.