Excessive within the air: The 10-meter-high climbing construction of the Greensboro Kids's Museum opens | Native information
A new outdoor space has a 30-foot climbing structure. It comprises two pyramids connected by a mesh tunnel suspended in the air.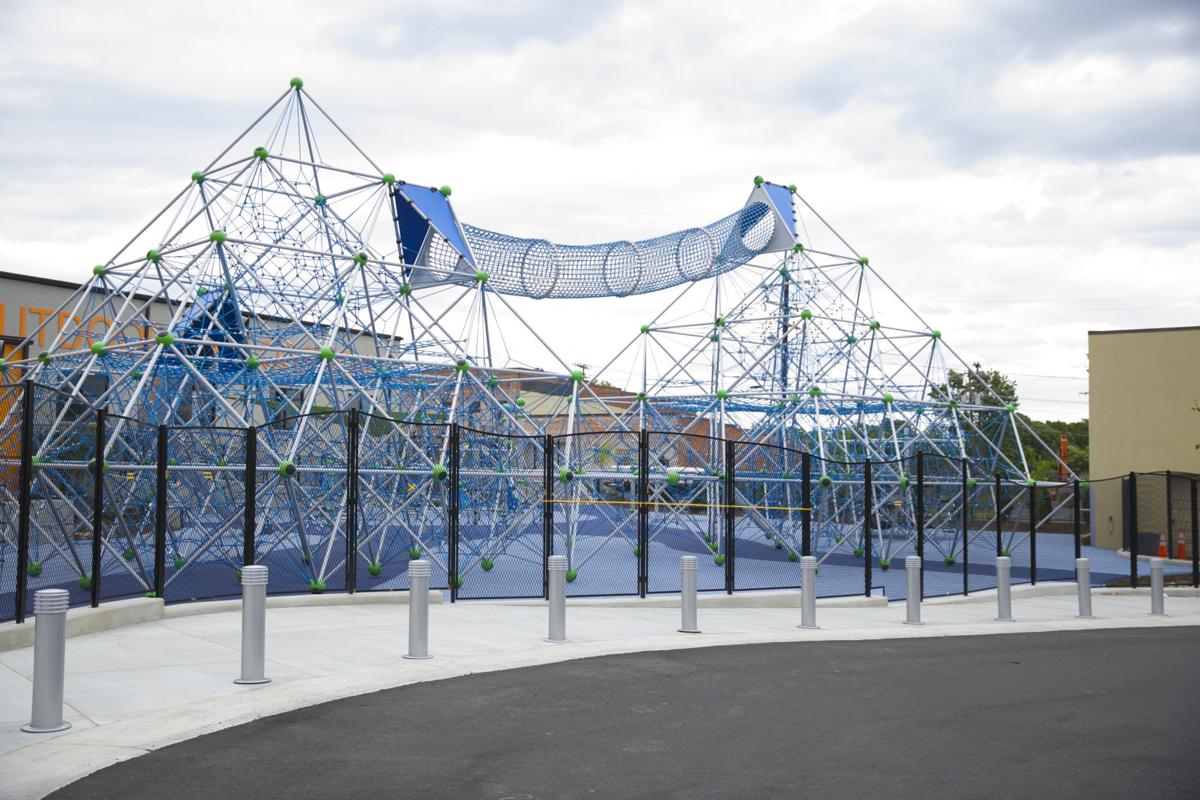 The Greensboro Children's Museum's new outdoor deck opens on Saturday.
By Andre L. Taylor

GREENSBORO – Families are already lining up at the Greensboro Children's Museum for the opening of its newest addition.
An outdoor space with a 30-foot climbing structure opens on Saturday. The new attraction – the first of its kind in the world – consists of two pyramids that are connected by a mesh tunnel suspended in the air.
Al Jones from Greensboro showed up a week early with his two granddaughters, hoping to be the first to use it.
"The 6-year-old likes to climb things," says Jones, who also has a 3-year-old granddaughter. "She's pretty good at it too."
The expansion, which cost $ 3 million, is said to cause more excitement among families.
It's not just the outdoor space that's new. The museum entrance has been expanded for large groups and a shady bus stop has been added.
A fundraising program raised the $ 3 million needed for the expansion, said Althea Hall, a museum spokeswoman. She said the addition will make the museum one of the best in the southeast.
"We're excited," said Hall. "It was a love job and we waited a while for the day we opened the outdoor area."
Contact Andre Taylor at 336-373-3465 and follow @andretaylorNR on Twitter.
Get Local News in Your Inbox!