Greensboro Brings Again the "Enjoyable" in Enjoyable Fourth because the occasion returns to downtown after the pandemic break | Native
The Fun Fourth Festival returned to downtown Greensboro on Saturday and attracted a lot after a year hiatus due to COVID-19.
Gizelle Marsh poses for a photo in front of the American flag balloon art at Greensboro's Fun Fourth on Saturday.
A man dressed as Uncle Sam walks around handing out small American flags during Fun Fourth in Greensboro.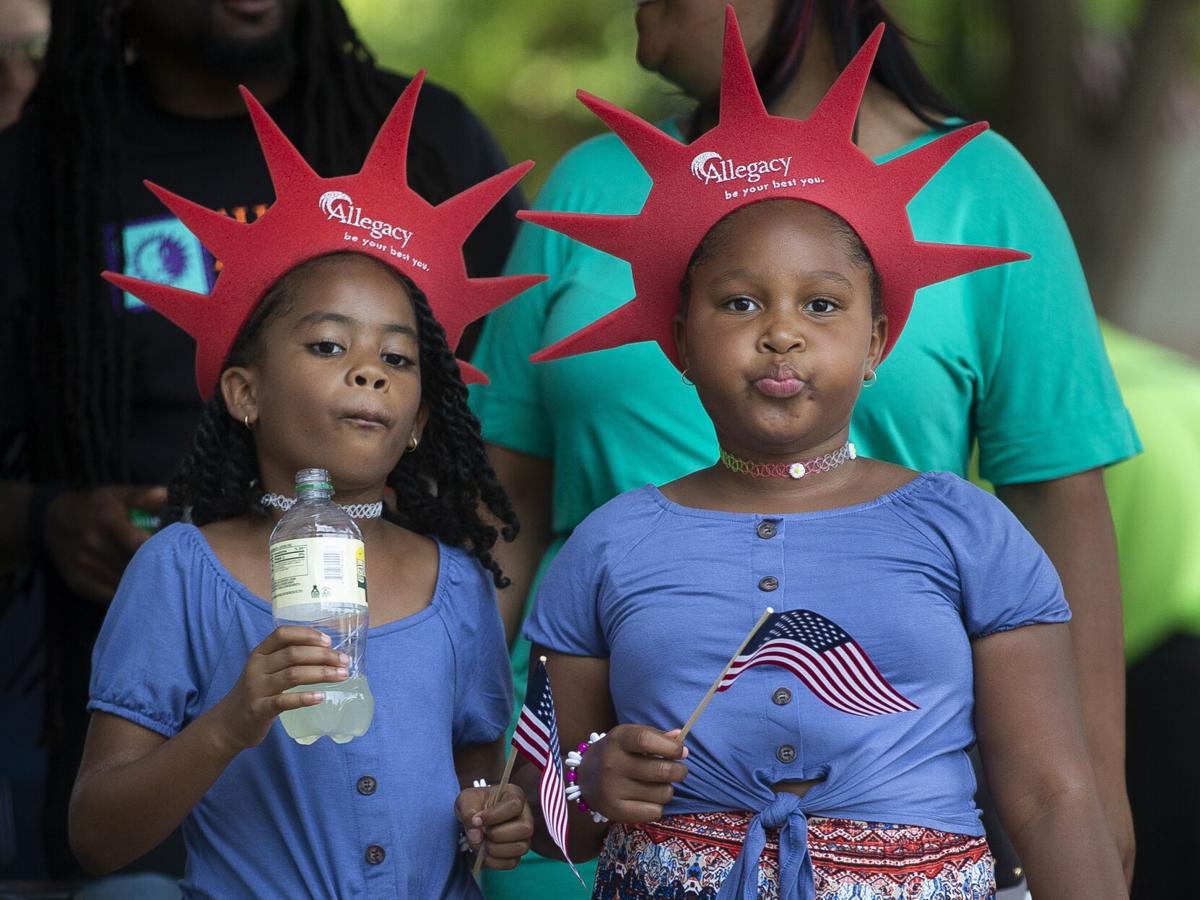 Nyaria Day and her sister Yaakova have sips of lemonade as they walk the streets of Greensboro during Fun Fourth on Saturday.
Abby Godesky holds the American flag between her teeth as her mother takes her picture during Saturday's Fun Fourth Festival in Greensboro.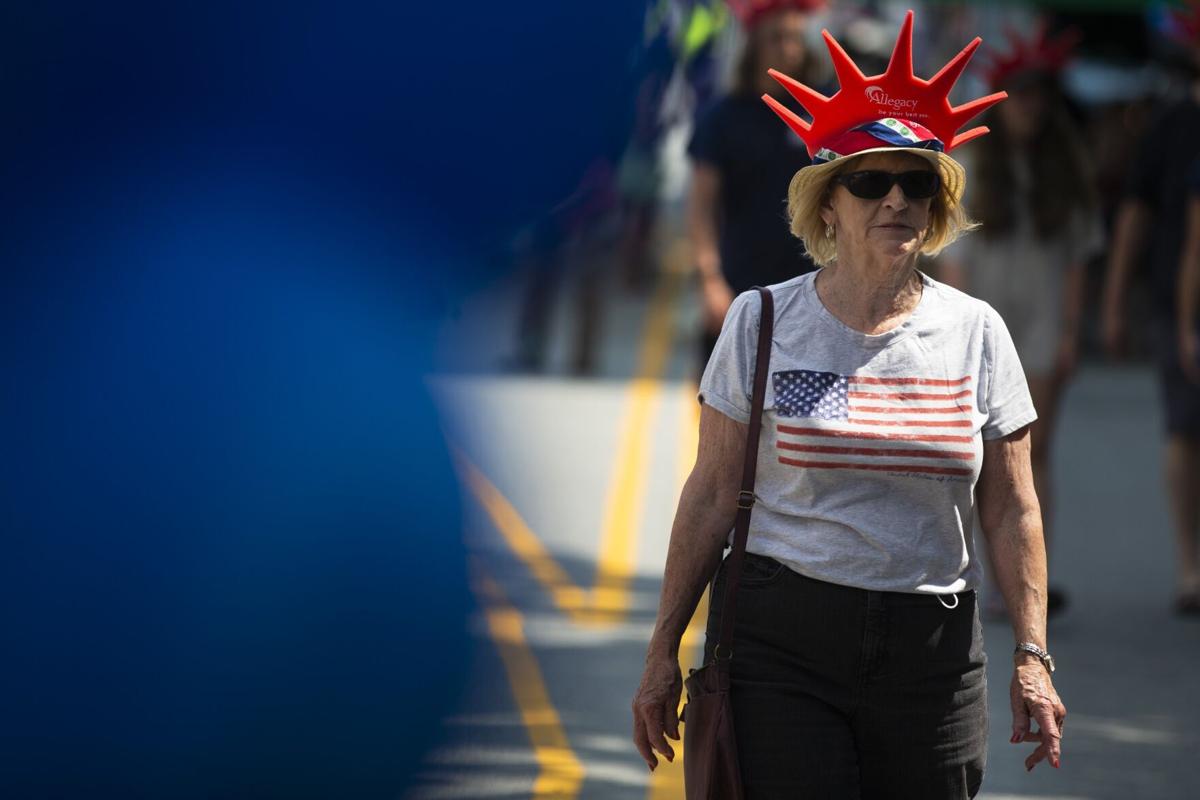 A woman wearing festive headdress walks the open streets of downtown Greensboro during Fun Fourth Saturday.
Orlando Wang tries to escape a splash of water from the Greensboro Fire Department's ladder truck during Fun Fourth.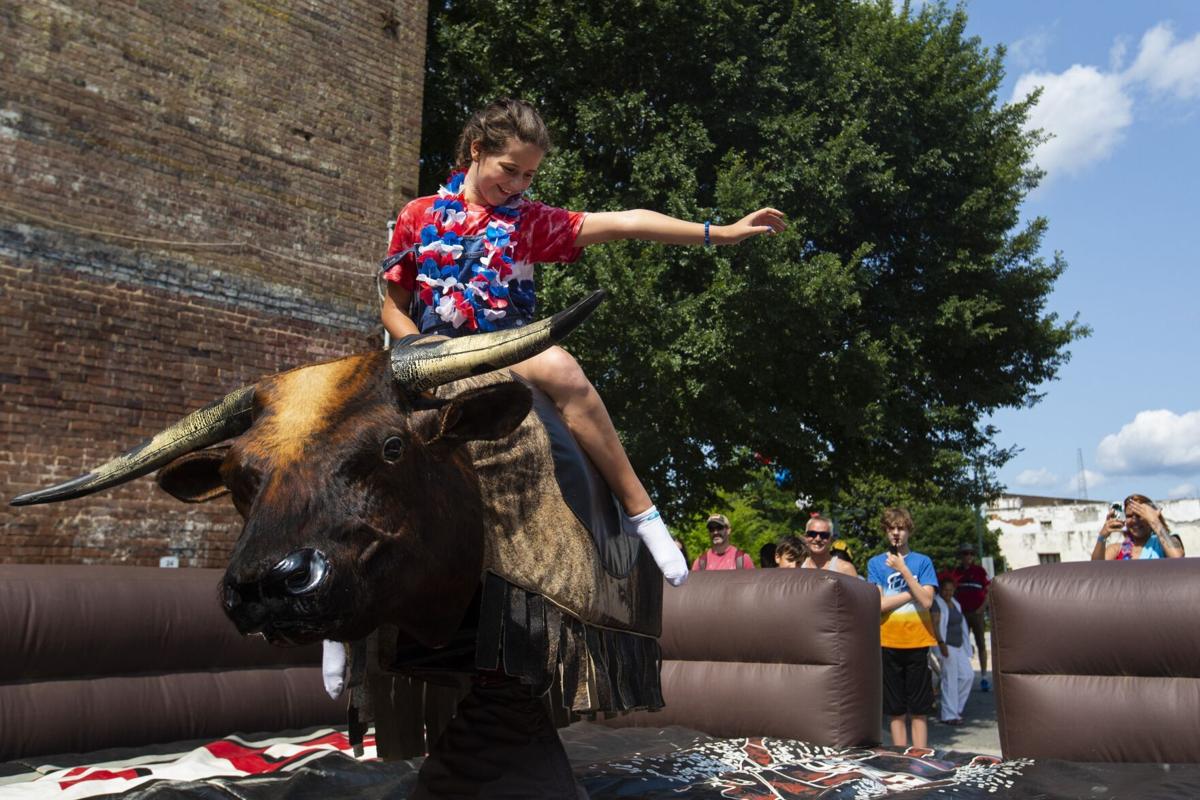 Delaney Farquhar tries to keep her balance while riding a P&B mechanical bull on Saturday's Fun Fourth in downtown Greensboro.
GREENSBORO – Red, white, and blue balloons swayed in the wind. A stilt walker smiled and waved her silver cloak. And a tiny girl with a long brown braid and a huge bag of popcorn looked up and picked it all up.
Fun Fourth, the annual Independence Day Festival sponsored by Downtown Greensboro Inc., drew a huge crowd when it returned to town on Saturday after it was canceled due to the pandemic last summer.
"I think it's just a kid-friendly environment, a kid-friendly event," said Frank Day from Burlington, who brought along his daughters Yaakova and Nyaria Day.
The girls loved the food: popcorn and slushies, as well as the chance to see people dressed up as Disney princesses and other characters for the event.
Police cordoned off Elm Street from the southern end of downtown until around February One Plaza near the International Civil Rights Center & Museum.
Three stages in the city center provided music. The February One stage started with DJ Marcus B Smooth, who attracted a lot of people to line dance. He was followed by Brianna Tam, whose performance on the e-cello also included "Gold Digger" by Kanye West.
Support local journalism
Your subscription enables our reporting.
{{featured_button_text}}
Festival goers showed off plenty of Fourth of July fashion, from red, white, and blue floral prints to a brontosaurus t-shirt with stars and stripes. One man even wore a winking Union Jack T-shirt that said "Happy Treason Day, ungrateful colonial masters."