Greensboro's meals scene is stuffed with flavors | Eat Drink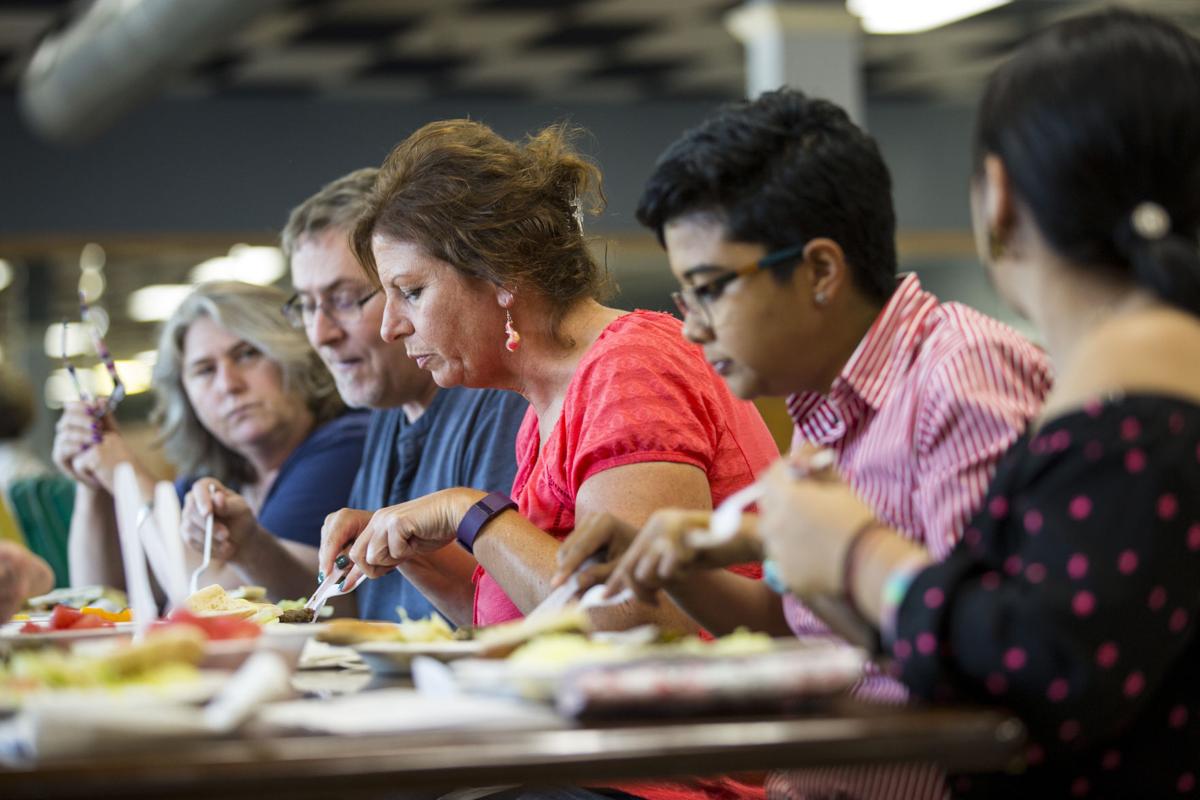 Guests enjoy their dinner at Nazareth Bread during an ethnosh event in the restaurant.
Dunia Fleihan shows plates of food at Ethnoshs June NoshUp in La Deliciosa Michoacana.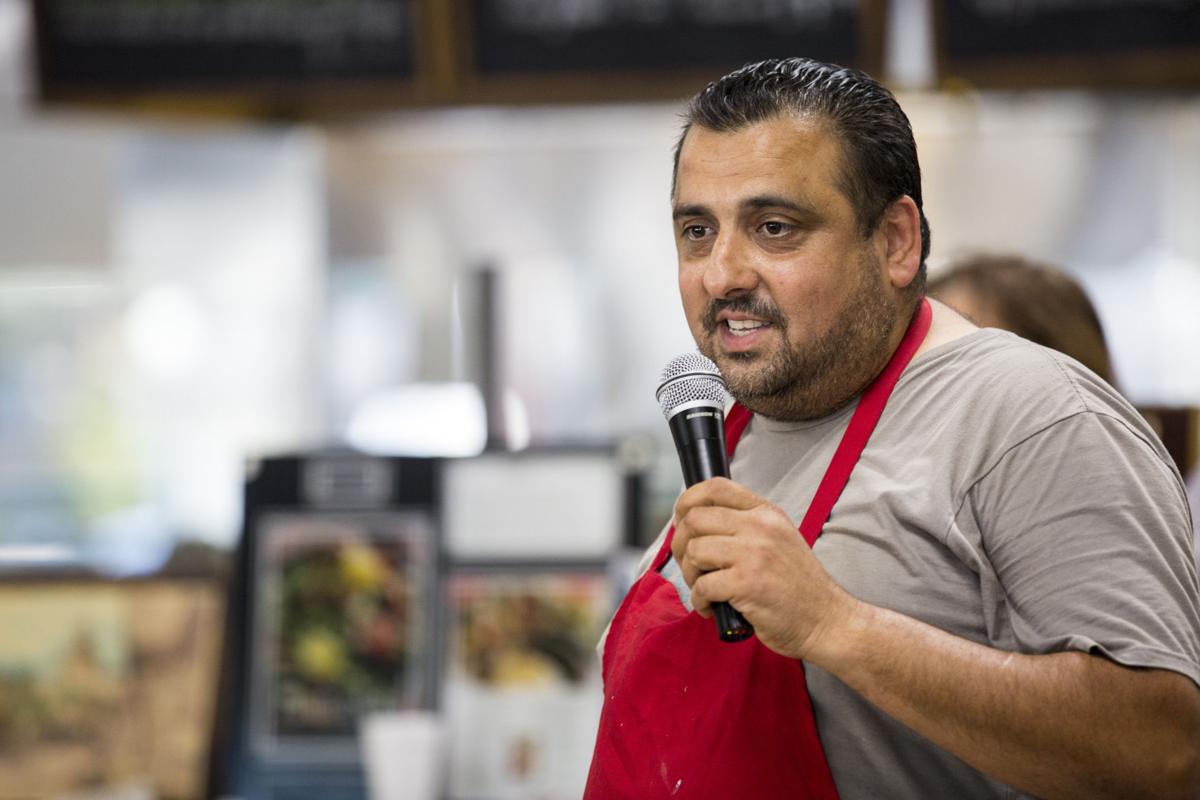 Mahar Said, the owner of Nazareth Bread, talks to guests about his background, restaurant and the food they are preparing during the Ethnosh event.
Chicken kabobs await hungry guests who visit Ethnosh at Nazareth Bread.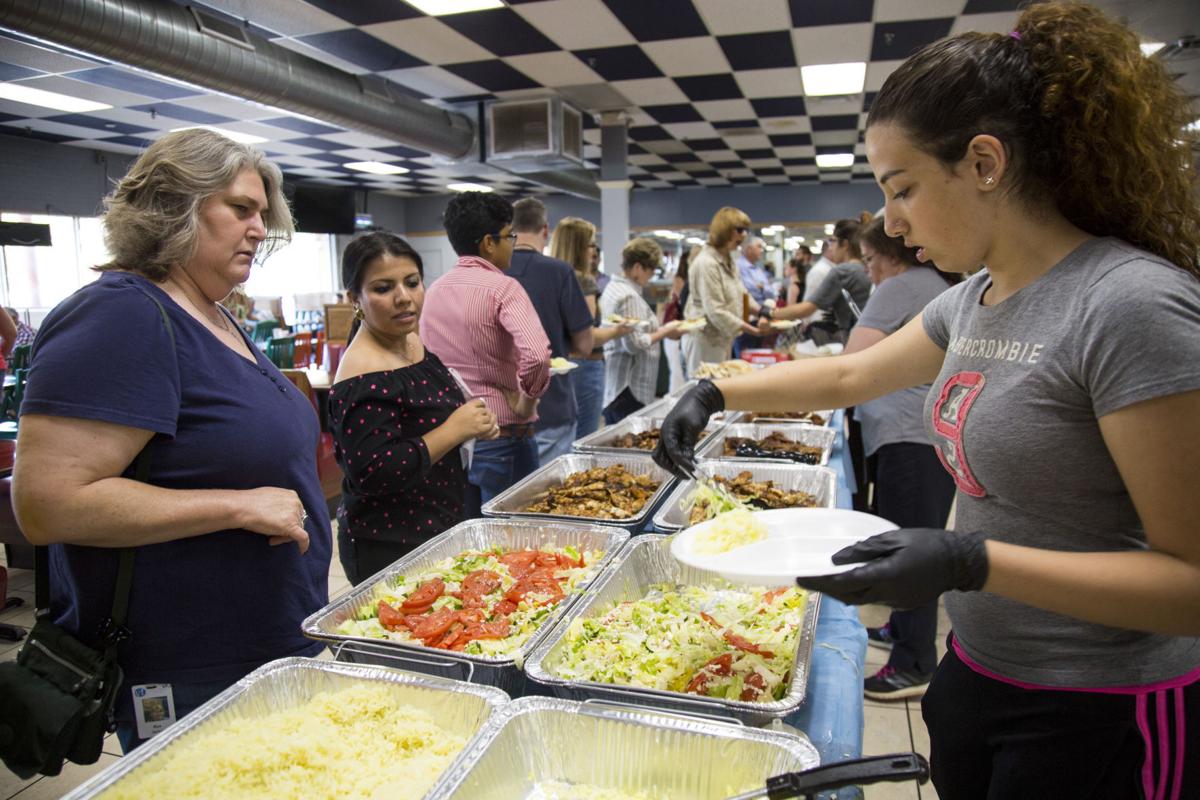 Maha Mujali, right, helps visitors to the Ethnosh, which takes place in the Nazareth Bread.
Posted by Jennifer Bringle

New York. Los Angeles. Chicago. Grünsboro.
When it comes to food, Gate City runs in pretty good company. Sure, we don't have the endless James Beard Award-winning gourmet hangouts, and while our farm-to-table scene is solid, it is small compared to some cities.
However, as you drive down West Market Street, Gate City Boulevard, or even downtown, it quickly becomes apparent that an often overlooked part of our dining scene is on par with cities that are much larger in size and population – international cuisine.
"When it comes to the best food in Greensboro, the international dining scene is hottest," says Donovan McKnight, founder of Ethnosh (ethnosh.org), a website devoted to promoting the local international food scene. "You can see that when even locally owned American restaurants open with an international theme, like Kris Fuller's Crafted The Art of The Taco and Crafted The Art of Street Food."
While Fuller's restaurants have a rising star chef at the helm – not to mention some really excellent, authentic food – many of the other international restaurants in town tend to stay under the radar and build fan following through word of mouth.
McKnight created Ethnosh to make this chatter easier. The website has a fairly comprehensive list of ethnic restaurants and food trucks in the area that includes more than a dozen kitchens. Visitors can browse a list or search by country to access reviews, photos, menus, and more of international restaurants. And when they're ready to try a location, Ethnosh holds meetings at local international restaurants to introduce newcomers to the unfamiliar cuisine in a less intimidating way.