Last set for Competitors Eating Greensboro | Weblog: Brief orders
Team Culinary Crushers from Sedgefield Country Club with Tim Alston, James "JP" Patterson and Isaac Spencer.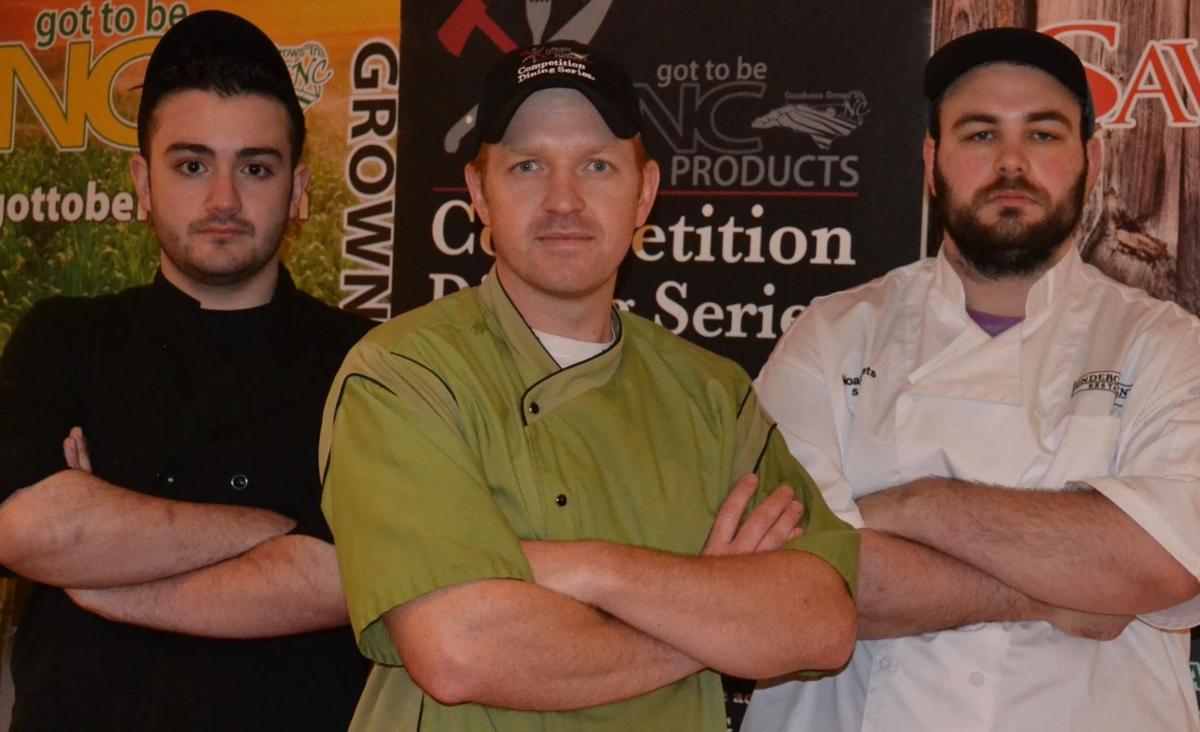 Team Wiley PickleWeasles from The Undercurrent with Chris Rosato, Michael Harkenreader and Noah Sheets.
By Carl Wilson

GRÜNSBORO – The stage is ready for the finals of the Got to Be NC Competition Dining Greensboro Event.
Chefs from The Undercurrent will compete against chefs from Sedgefield Country Club at the Thursday night competitive dinner.
The beet and trout battle on Tuesday night in the Empire Room was close between Team Sedgefield Culinary Crushers with James "JP" Patterson, Isaac Spencer and Tim Alston from Sedgefield Country Club in Greensboro, who played against Team The Natives with members from Native Kitchen and Social Pub competed in Asheville.
Only one point separated the winner from the loser for the last preliminary round on Tuesday evening.
The focus of the six-course menu was on Sunburst Farms Trout in Waynesville and The Specialty Farmer Beets in Waxhaw.
Now the team from Sedgefield Country Club in Greensboro is competing against the group winner Team Wiley PickleWeasles with Michael Harkenreader, Noah Sheets and Chris Rosato from Undercurrent. Dinner is scheduled for Thursday in the Empire Room.
The dinners are part of a three day competition between kitchen teams. The Greensboro event is part of a series of national regional competitions. The Greensboro event winner will compete against teams from across the state in the fall's grand finale.